Practical Information
The Degrowth Week programmes are free. For some activities (like the tours) you will need to pre-register. Please follow the links to the detailed programme page. More info on: https://budapest.degrowth.org/?page_id=638
The registrations for the academic part of the week, the conference, are closed.
Venues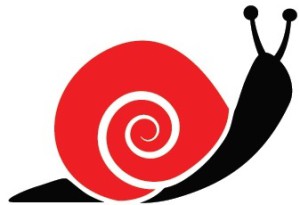 Venue of the conference: Corvinus University Budapest (Fővám tér 8, 1093, Budapest).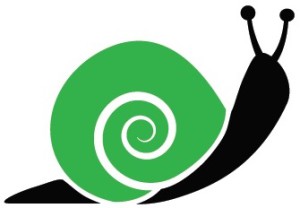 Venues of the Degrowth Week: The activities will be running in different locations in central Budapest, which are presented here. Please find below a city map presenting the venues of the Degrowth Conference & Degrowth Week: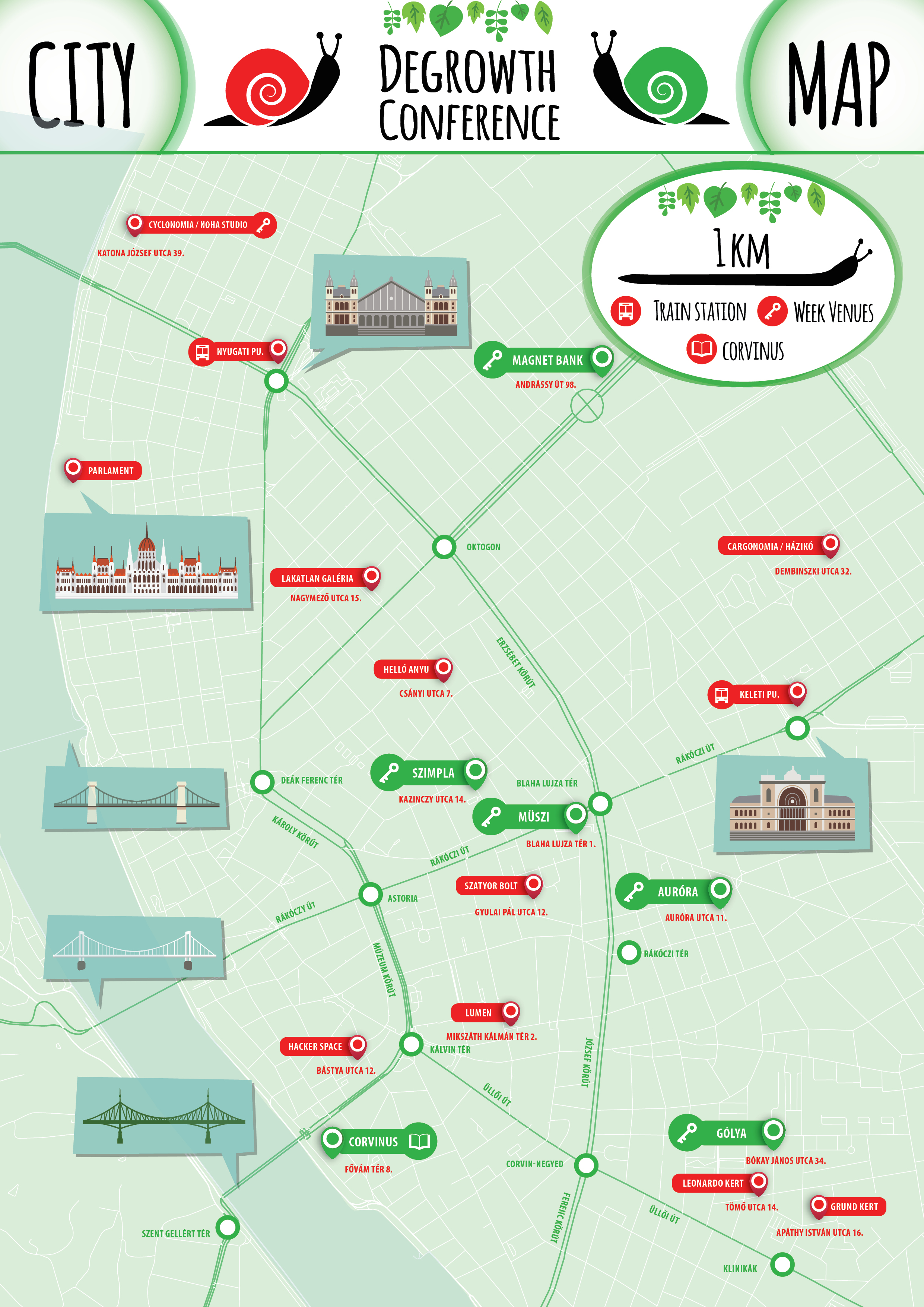 More information about the Degrowth Week on: https://budapest.degrowth.org/?page_id=638
Time
The Degrowth Conference and Degrowth Week will be happening between 30 August and 3 September 2016.


Accommodation possibilities
Following the philosophy of Degrowth and to enable the conference's participants to meet and exchange with inhabitants of Budapest, of which some take actively part in initiatives or NGOs and others are just curious about the upcoming event, we offered the possibility to connect with them through our open source hosting platform (the plateform is closed).
Furthermore, you can also use couchsurfing and find a host on the following conference event: https://www.couchsurfing.com/events/5th-international-conference-on-degrowth
Transport
Transport from Europe to Budapest
Transport from Budapest Airport to the City center
Transport within the city
Every location of the conference and the Degrowth Week will be accessible by walking.
Nevertheless, if you want to bike or to use public transports:
Public transport: http://www.bkk.hu/en/timetables/
Tickets: http://www.bkk.hu/en/tickets-and-passes/prices/ (1 ticket = 350 HUF)
Bicycle renting:
Cyclonomia: http://cyclonomia.org/co-op.html
Dynamobake: https://www.facebook.com/Dynamobake
You can book a bike (8 euros / day) by filling the following form: https://co-munity.net/degrowth2016/org/content/rent-bike

Practical information
Price in Hungary
1 euro = 310 forint (HUF)
Lunch in Budapest: 1000-3000 HUF
Drinks: Beer (350-700 HUF), espresso (280-400 HUF), wine bottle (1500-2000 HUF)
Taxi: 250-300 HUF/km
Dictionary
Hello = Jó napot

Hello (informal) = Szia. (SEE-å)

Please. = Kérem. (KEY-rem)

Thank you. = Köszönöm. (KØ-sø-nøm)

You're welcome. = Szívesen. (SEE-ve-shen)

Yes = Igen. (EE-gen)

No = Nem. (nem)

I'm sorry = Bocsánat. (BO-cha-nåt)

Goodbye = Viszontlátásra. (VEE-sont-la-tash-rå)

Goodbye (informal) = Viszlát/Szia. (VEES-lat/SEE-å)

Help! = Segítség! (SHE-geet-sheyg!)

Good morning = Jó reggelt! (yoa REG-gelt)

Good night = Jó éjt! or Jó éjszakát! (yoa eyt / yoa EY-så-kat)

I don't understand. = Nem értem. (nem EYR-tem)
The Coordination Team of the Budapest Degrowth Conference is looking forward to seeing you in Budapest!
Várunk Titeket szeretettel!